Best overall hand dryer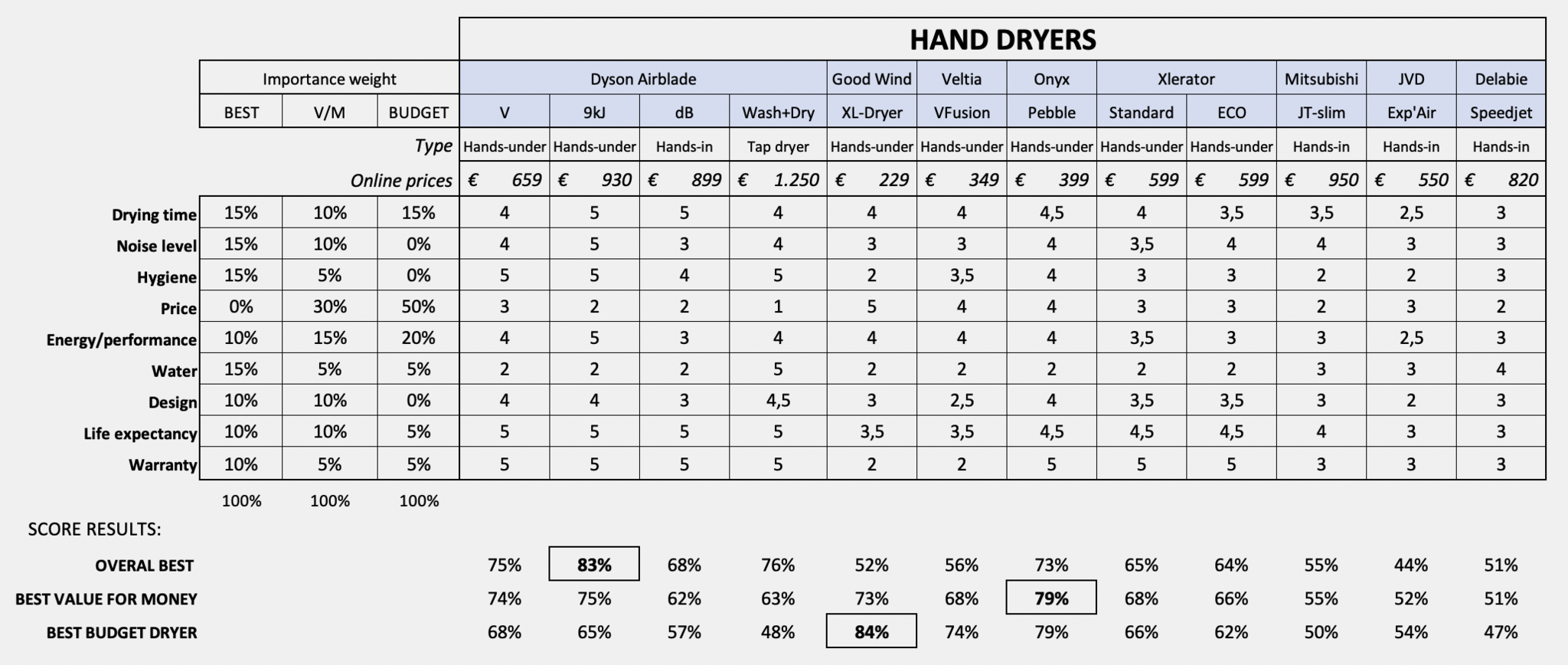 In our panel's test, the Airblade 9kJ proved to be the best overall hand dryer you can find on the market right now – that is, if budget is no issue as you are willing to spend around 950€. It has a new design, but more importantly it delivers power while also offering a strong hygienic filtration. Moreover, it consumes little electricity, which is good for the environment and your wallet.
A decide that is also worth mentioning is the runner-up, the Airblade Wash+Dry. The panel is convinced that this is a great product that should be considered if you are planning to renovate your washroom, or build a new one. It solves the problem of water splashing onto the floor, and makes the washroom look better, as there is no need for boxes on the wall. Be prepared to spend a little more as this product comes at a higher price, i.e. around 1,250€ a piece.
Scroll down to see the winning hand dryers